The Idahoan, Idaho's most widely distributed conservative newspaper, has endorsed Lyle Johnstone for Idaho House, District 25, Seat B.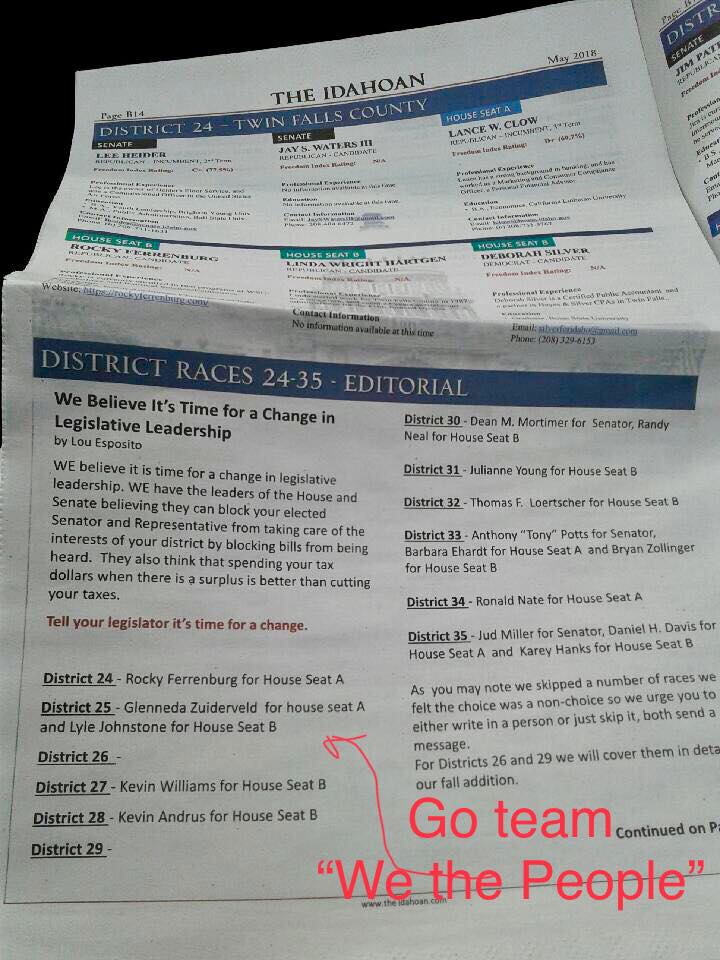 It is with great honor that we can write this letter of endorsement for Lyle Johnstone for District 25 Seat B Representative. We have known Lyle for more than 25 years and have found him to be one of the most caring, honest and sincere people around. Lyle cares about the future of Idaho and its residents. If you are tired of big government and excessive spending cast your ballet for our friend Lyle Johnstone.
Dr. and Mrs. Robert L. Anderson
Twin Falls
We're still working on the website, but we'll have everything up and running shortly.